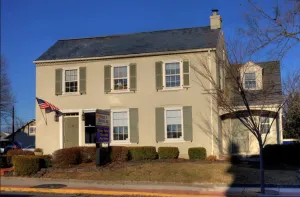 Welcome to our home on Main Street in Pennsburg, Pennsylvania. Watching the surrounding landscape and population change, we've grown up, married, and raised our kids in our 77 years of service at Brode & Brooks Realty. Locally founded, we're a second generation business.
We know this land. We know the homes. We know the commercial and industrial buildings and the opportunities that exist with each property. Pennsylvania is our home ground.
You expect expert knowledge and advice in your home or commercial and industrial search, sale, lease or purchase. This is our strength. Ask our repeat customers. We have expert realtors with proven knowledge and experience to help you–whatever your property needs.
Buyers trust our care and experience to find, research and negotiate the best purchase agreement possible. Sellers trust our extensive knowledge of this market to sell (or rent) their properties.
Whether your need is to sell or buy a home, commercial property, land, new construction, rental or lease space, the best knowledge is experience. Brode & Brooks, Inc. Realtors hold this experience.